frankserrano@sbcglobal.net
www.pleinairgallery.com
A California native, Frank Serrano had an interest in art and nature from an early age. He studied art throughout his days in school, but is largely self taught. After a successful career as a freelance commercial artist, Frank decided to pursue his passion for oil painting in the early 1990's. Since, he has developed a strong following of admirers, both nationally and internationally. Frank travels widely throughout North America painting scenes from the desert southwest to the beautiful high country vistas of the Canadian Rockies and is highly revered for his ability to capture the atmosphere, which is a hallmark in his work. "Painting on location enriches my life… and the paintings do not exist as mere pictures, but as a journal through which I can express all my senses". Frank is represented by American Legacy Fine Arts in Pasadena, CA.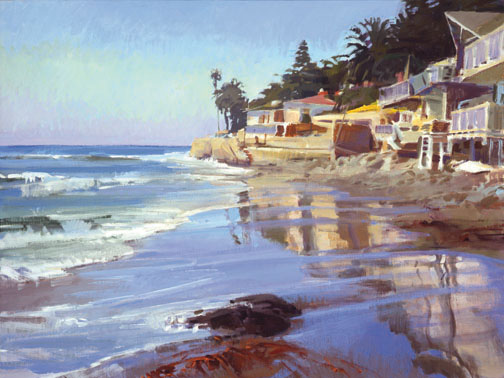 517 Laguna St., Santa Barbara, CA 93101;
(805)962–5588
info@artlacuna.com
www.artlacuna.com
Hours: Weekdays 1-5, Wekends 11-5, closed Tuesday and Wednesday
Contemporary landscapes by Marcia Burtt, Patricia Doyle, Meg Torbert, Marilee Krause, Ann Sanders, Robert Abbott, Mike Ferguson, and Susan Petty.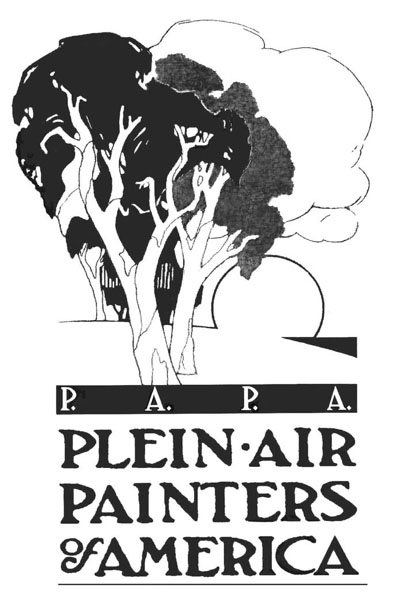 PO Box 32270, Santa Fe, NM 87594; susanhmcgarry@pleinairpaintersofamerica.com,
The  Plein-Air Painters of America set the stage for today's plein-air groups. Its  inaugural exhibition in 1986 took place on Catalina Island, CA. During that and succeeding exhibitions on Catalina, PAPA artists painted for a week prior to the opening event, exhibiting their "wet paintings" at the Catalina Art Association, which hosted the annual exhibition through 1997. In 1998 the nonprofit Society for the Advancement of Plein Air Painting was formed and served as the exhibition host in Catalina through 2003.

More »